I'm Oscar Myre IV 👋🏼 — a UX Designer and advocate. Let's create digital products that connect people.  I love collaboration, playful UI and helping people.
Website Traffic on Mobile
Mobile first is just the beginning
In our world of many interconnected devices, it is imperative to design for all of them. Agreed, it seems wasteful to have separate designs for every single device. But, different devices have different capabilities of interaction and different screen sizes.  Tempting as it may be to design once and use twice, it can result in a subpar user experience for one of the platforms, and maybe for both of them.
A few of my favorite things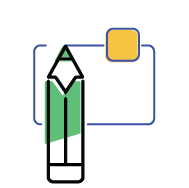 UX Design
Data driven user experience (UX) design to create services and products that provide delightful and relevant experiences for users.
Website Design
I've had the opportunity to deliver 100s of websites for small businesses, universities, non-profits, municipalities and large corporate clients.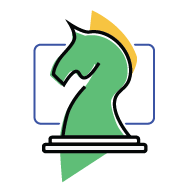 UX Research
I've been trusted by organizations for over a decade with their user experiences. Chances are I can give your organization a hand. ~:-)
Oscar's Redesigned website helped land the opportunity for Edgar to be a contributor for Verse of the Day on YouVersion — the most popular Bible App in the world. YouVersion estimates… Read More >
I have had the privilege of working with many wonderful, creative, and passionate colleagues in the non-profit sector – but Oscar is one that stands out. His commitment to excellence in every project elevates the entire team. Oscar is immensely… Read More >
Working with Oscar is truly awesome! His holistic care for the entire project and not just his piece is very refreshing. I love collaborating with him because the solutions we come up with collectively are always exponentially better than where… Read More >
Oscar was instrumental in designing and launching a new website for two strategic market segments worth over $150M in annual revenue. His passion for delivering a great UX is evident in every conversation…  Read More >
Within the first 6-months on the job, Oscar rebuilt and redesigned the entire RAM Mounts website. With over 5,000 products, eCommerce and B2B channels, this was no small task. Oscar is a true leader with the upmost integrity. He tackles… Read More >
I've had the pleasure of working with many UX professionals, and I can confidently say Oscar is in the top quartile of high performers.
I worked with Oscar on several projects while… Read More >